Playfair Scotland will help you frame the debate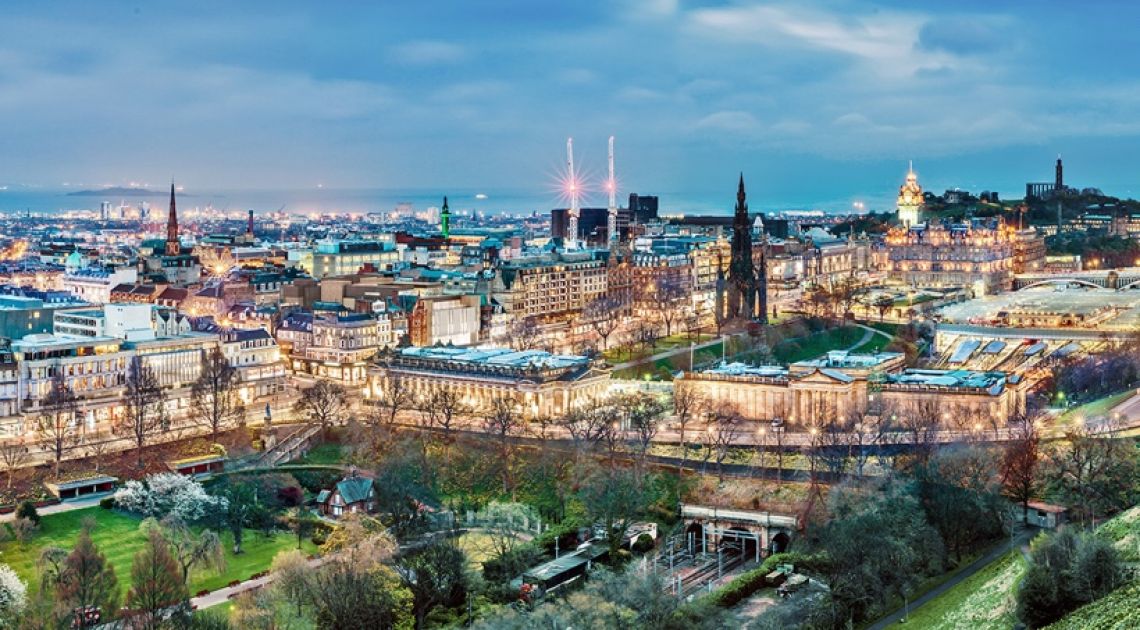 Edinburgh's New Golden Age needs to include everyone
It is worth remembering how far we have come as Edinburgh council invites the public to contribute to its '2050 Edinburgh City Vision' project. In the early 1980s, Edinburgh was a city with a small town, provincial mentality beset by the huge upheaval caused by mass unemployment. It was a place where nothing happened. The airport had two international routes – Dublin and Amsterdam. Edinburgh was a dull and depressing place with a declining population.
This in a city that shaped the modern world, from economics to philosophy, through to the sciences and medicine. However while the intellectual life of the city blossomed in its 'Golden Age' two centuries ago, it was not golden for ordinary residents who had short and hard lives in cramped, disease-ridden tenements.

Former President Barack Obama famously said: "If you had to choose any time in the course of human history to be alive, you'd choose this one." That's certainly true for Edinburgh today, though there are huge challenges. We've seen the longest economic downturn in modern history. Wages have been squeezed and on the back of public spending reductions benefits have been squeezed as well. That said, we have much to be positive about. Unemployment is low. We've also seen major improvements in our peripheral schemes too, traditionally where most of our poorest live. I live in south Edinburgh which is unrecognisable from the lows of the 1980s. And Leith is fashionable and finally in recovery mode, becoming a major hub for investment and, hopefully, trams. Crime is also down, with figures just about the lowest in history. The number of homeless presentations in the city has fallen too by nearly half in a decade with about 2,000 fewer families facing homelessness each year. We also have new ways of tackling homelessness with both the Big Issue and the fantastic Social Bite showing how Edinburgh can lead the way in radical new approaches to tackling social issues.

Almost every week there's a survey that shows how lucky we are in having a quality of life and environment that excels. The city is also a model of conservation with a well-preserved city centre and a population increasing over the years. And its holding up well despite the vagaries of Airbnb – hopefully to be tackled soon to bring more stability back to communities. So what should be the vision for 2050? A focus on keeping the economy and jobs growth strong is the best way to ensure that our young people get the best chance of a job and a better one as their career develops. Every investment and improvement in the city economy helps improve the life chances for that youngster in a peripheral scheme to get their first foot on the job ladder to transform their lives and life chances. The council has ambitious plans: a regenerated waterfront; making the city the 'data capital of Europe'; building new homes to the west and south east of the city; and transforming our city centre. Add to that the business hub being formed at the 'International Business Gateway' and one of the most dynamic airports in Europe, and the prospects for jobs-driven prosperity look pretty good for Edinburgh. Maximising jobs will further strengthen one of the best cities in the world. Edinburgh was a beacon for civilisation before and can be again. This is unquestionably the best time to live in Edinburgh, and with the right strategies the generation coming through will see a new Golden Age of prosperity by 2050. And this time around it will be a Golden Age for all the people, as well as for our great, great city.

Read more on the Edinburgh Evening News website.